Life Changing Truths
Writings by David J. Stewart

I Never Knew You (.PDF)
(exposing the false gospels of Osteen, Stanley, Robertson, Warren, Hagee, Dobson, Swaggart)

---

"God Almighty never intended that the devil should triumph over the Church. He never intended that the saloons should walk rough-shod over Christianity. And if you think that anybody is going to frighten me, you don't know me yet." —Billy Sunday, The Need for Revivals.

"Suppose I did no more than you do, then no people would ever be converted through my efforts; I would fold my arms and rust out. A revival helps to bring the unsaved to Jesus Christ." —Evangelist Billy Sunday

Video Sermons by Pastor Castle

The Hypocrisy of the Critics of Eternal Security

"Let's quit fiddling with religion and do something to bring the world to Christ." —Billy Sunday

"I know thy works, that thou art neither cold nor hot: I would thou wert cold or hot. So then because thou art lukewarm, and neither cold nor hot, I will spue thee out of my mouth." —Revelation 3:15,16

---

"Trying to run a church without revivals can be done when you can run a gasoline engine on buttermilk." —Billy Sunday

---

Video Sermons by Pastor Younce

---

---

"Who will rise up for me against the evildoers? or who will stand up for me against the workers of iniquity?"
—Psalm 94:16
"There are a lot of people in church, doubtless, who have denied themselves - self-denial for comfort and convenience. There are a lot of people here who never make any sacrifices for Jesus Christ. They will not suffer any reproaches for Jesus Christ. Paul says, "I love to suffer reproaches for Christ" (e.g., Rom. 8:17). The Bible says, "Woe unto you when all men shall speak well of you" (Luke 6:26). "Blessed are you when your enemies persecute you" (Matt. 5). That is one trouble in the churches of God today. They are not willing to suffer reproach for God's sake. It would be a godsend if the Church would suffer persecution today; she hasn't suffered it for hundreds of years. She is growing rich and lagging behind. Going back."—Evangelist Billy Sunday, from the sermon The Need of Revivals.
Prophecy of End Times

---

Whatever comes our way. Whatever battle we have raging inside us. We always have a choice. It's the choices that make us who we are, and we can always choose to do what is right.

---

False Doctrines

---

False Religions

---

Apostasy

---

Bible Doctrines

In Defense of the King James Bible

---

To make things right in life, you start by doing the hardest thing... you forgive yourself.

---

It's better to do right wrongly, than to do wrong rightly.

You are a human being and in an effort to live right you are going to make mistakes; but that is far more pleasing to God than the person who doesn't try at all. You may try to do right and fail 5 times out of 10 daily; but that's far better than failing 10 times out of 10 because you're not trying at all.

---

False prophets

Luke 6

(advanced Christianity 101)

"In flaming fire taking vengeance on them that know not God, and that obey not the gospel of our Lord Jesus Christ: Who shall be punished with everlasting destruction from the presence of the Lord, and from the glory of his power." —2nd Thessalonians 1:8,9

---

Do you know how you got saved?

You owed the Lord for every sin you've ever committed. Everything wrong you've ever done, I mean from from 2nd, 3rd grade on up, you owed for it. And here's the way it works... You owed a debt you couldn't pay. He paid the debt He didn't owe. You just swapped like that. That's a deal buddy! I know a deal when I see one, and that's a deal! Jesus paid it all!

---

Does God Love the Sinner and Hate Only His Sin?

Christian Character

"Faith" Him When You Can't Feel Him

---

Parents

---

Evils in America

---

Baptist History

---

Evolution = Devilution

"The reality of salvation in the Christian life doesn't mean you'll never fall; it means you'll never stay down!"

—Pastor Jack Hyles, from the life-changing sermon, "WHEN I FALL" (MP3 to download, right click to save)

Strength And Beauty
(Dr. Jack Hyles)

The Science Of Not Becoming Bitter
(Dr. Jack Hyles)
Bible Version Dilemma

I can understand why liberals, new evangelicals and other unbelievers prefer modern versions; but for the life of me I cannot understand why professing fundamentalists want a Bible with many verses and thousands of words missing.

Furthermore, they all teach some false doctrine (though many loudly proclaim these phony Bibles alter no doctrine). For example, look at John 7:8 in the NASV (the folks at Bob Jones assure us that this represents the best text). Jesus' brothers were urging Him to go up to the feast. The NASV says, "Go up to the feast yourselves. I do not go up to this feast..." In verse10, it records that Jesus went up to the feast. If the NASV doesn't make the Son of God to be a liar, language means nothing. It makes Him say He wasn't going when in fact He clearly intended to go all along. The KJV says, "Go ye up unto this feast: I go not up yet..." One little three letter word makes all the difference in the world. Which rendering do you think accords with the truth and the true nature of Jesus Christ? You don't have to know any Greek to understand this! Do you think Jesus could ever lie? The NIV has the word "yet" in the text, but there is a footnote which says "some early mss omit 'yet'." Yes, and they are the same two manuscripts (not a lot like they would have you believe) from which all modern versions come. There is only one Bible, one pure text and it is in the King James Version.

Thank God for the Inspired King James Bible!

---

"I've stood for more sneers and scoffs and insults and had my life threatened from one end of the land to the other by this God-forsaken gang of thugs and cutthroats because I have come out uncompromisingly against them."
—Billy Sunday, speaking out against the cursed booze industry.


Always look at people that have it worse than you and you'll never complain.

---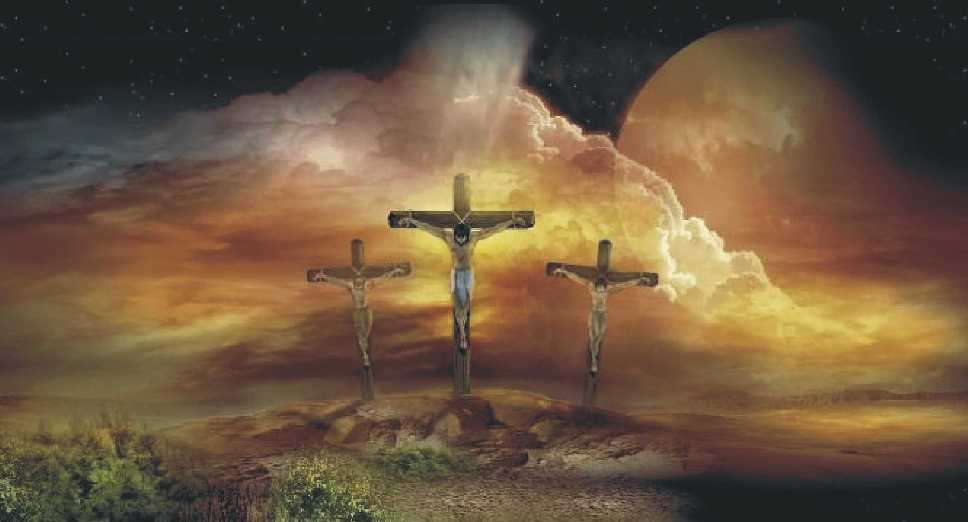 Billions of People are Going to Hell!

"I go to prepare a place for you"


---

Wherefore Come Out From Among Them, and Be Ye Separate

There is a coldness and an indifference to old-fashioned Bible preaching. God said, speaking to Isaiah, "Lift up thy voice, cry aloud, spare not, make my people know they have sinned." You think of God's admonition in II Corinthians 6:14, "Be ye not unequally yoked together with unbelievers..." You think of Christians being joined in lodges and associations with unbelievers. You think of Christians in business with unbelievers. You may not be able to find a grocery store run by Christians. The mechanic who works on your car may not be a Christian. The man who cuts your hair may not be a Christian. I am not talking about a Utopia but about a communion. God said there is never to be a communion between a saved and an unsaved person. "Be ye not unequally yoked together with unbelievers..." Here is what God says we are to do about it: "Wherefore come out from among them, and be ye separate..." (2nd Corinthians 6:17). You say, "What is the answer to it?" That is the answer. I am preaching to people who belong to modernistic churches. I have people tell me, "I don't hear the truth where I go." But you keep going! You send in your money. You help support it. You pay a man of the cloth to speak who denies the Bible. So you are as guilty as he is. "Wherefore come out from among them, and be ye separate..." is the answer. —Dr. Tom Malone, sermon: Can America Survive?


---


Hebrews 3:13, "But exhort one another daily, while it is called To day; lest any of you be hardened through the deceitfulness of sin." The deceit is that if sin is tolerated, then it will harden one's heart, a family, a church, a city, even a nation. This is why abortion, pornography, lying politicians, banks swindling people's homes, the thieving Federal Reserve scam, homosexuality, cursing in God's name, idolatry, divorce, covetousness, fornication, drunkenness, and public nudity are commonly accepted sins in American culture today and most people just don't care. We have become hard-hearted as a nation, which is the only reason Jesus said people divorce (Matthew 19:8). These are awful sins, exceedingly sinful, which bring the judgment of God (Romans 1:28-32); yet THERE IS NO FEAR OF GOD BEFORE THEIR EYES (Romans 3:18).

---

In youth I'm too happy to think, I've got plenty of time left.
In manhood I'm too busy to think, I'm trying to make a lot of money.
In the prime of life I'm too anxious to think, worry has taken over.
When I start getting old, I'm too old to think—life's wasted, heart's got harder.
Dying in bed—I'm too sick to think, I'm weak and suffering.
Death is too late to think—time's over and opportunity is lost.
In eternity—forever to think, I'm in Hell now with no mercy, and lost forever.


"Too long I've laid me down to sleep, and prayed the Lord my soul to keep.
I should awake before I die, and realize time is passing by;
And rise and go and tell the lost, despite my plans despite the cost.
Too long I've laid me down to sleep, while multitudes about me weep;
And other cries of dark despair, for no one ever seems to care.
My life is short, and soon I'll stand, with sinner's bloods upon my hand;
Unless I wake before I die, and realize time is passing me by."


"The clock of life is wound but once, and no man has the power,
to tell just when the hands will stop, at late or early hour;
To lose one's wealth is sad indeed, to lose one's health is more,
to lose your soul is such a loss, that no one can restore."

---

If I Could Live 2010 Again (by Pastor Danny Castle)

May we SIN less, SAY less, and SIT less!

"Be at war with your vices and at peace with your neighbors and let every year find you a better man." —Pastor Danny Castle

Romans 12:14, "Bless them which persecute you: bless, and curse not."

---
"You cannot make God cool, hip, and acceptable to the world." —Pastor Danny Castle
---
1st Thessalonians 5:17, "Pray without ceasing."
Do you know why the Bible commands us to PRAY WITHOUT CEASING? I believe it is because there is simply too much to pray about. Prayer is work, plain and simple, which is why most believers don't do it. Prayerlessness is akin to the sin of atheism, because atheists don't pray either. Philippians 4:6-7 teach for Christians to pray about everything, placing all matters into God's hands; that we may have the peace of God, which passeth ALL UNDERSTANDING.

It is easier to get a large amount of work done if you break it up into smaller amounts. I believe this is why God tells us to pray without ceasing. Prayer is the most important thing we do in our daily life. Jesus told the disciples to pray that they enter not into temptation. Matthew 26:41, "Watch and pray, that ye enter not into temptation: the spirit indeed is willing, but the flesh is weak." Pray, pray, pray my friend. ~David J. Stewart

EXPLORING PRAYER WITH JACK HYLES

---
Luke 19:10, "For the Son of man is come to seek and to save that which was lost."
"Every single believer is supposed to do the work that Jesus did, and we must be reminded that Jesus came to seek and to save the lost and that Christ Jesus came into the world to save sinners. That means that every Christian is to be a soul winner. Each Christian can be a soul winner and should be a soul winner, and if he is right with God, he is a soul winner." —Pastor Jack Hyles, EXPLORING PRAYER WITH JACK HYLES, chapter 31


---


We like people for their good qualities;

---

The Most Misunderstood Passage in the Bible
...JAMES CHAPTER 2

You can't live for money, friends, or even family because they'll let you down.

---

Is there such a thing as Global Warming?


No, Al Gore and many other disillusioned people have never really read the Bible . . .

Genesis 8:22, "While the earth remaineth, seedtime and harvest, and cold and heat, and summer and winter, and day and night shall not cease."

We dislike them for their faults;

We love them because God told us to.
---
webbot bot="HTMLMarkup" startspan -->

The Counter above is the estimated average number of American

abortions that have taken place since it became legal (1973).




For more information, go to BibleHelp.org/didknow.htm
"Blessed is that man that maketh the LORD his trust, and respecteth not the proud, nor such as turn aside to lies." —Psalm 40:4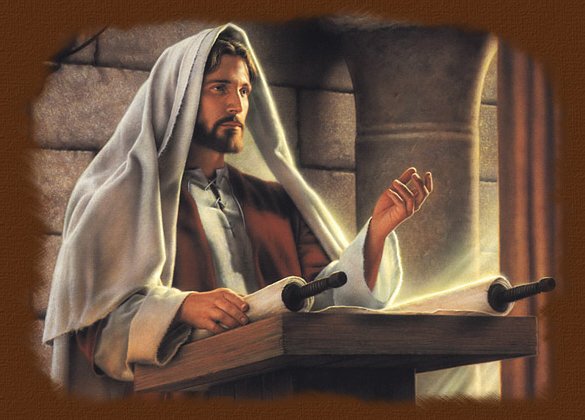 "...I will open my mouth in parables; I will utter things which have been kept secret from the foundation of the world." —Matthew 13:35




Religion wants to fit us with glasses; the Lord wants to open our eyes. Religion, if it shows us the Word at all, shows it to us through a filter of tradition. The Lord wants us to be free to preach and believe the Word as it is.

---

The Bible on marriage...

"...Let not the wife depart from her husband... and let not the husband put away his wife." —1st Corinthians 7:10,11

---
"There's just something about money that once you have it, it has you." —Pastor Danny Castle
---

"Soul winning is not a method; it is a command. We are supposed to go soul winning and do soul winning if our churches grow or if our churches decrease in attendance."
SOURCE: Pastor Jack Hyles (1926-2001), from chapter 10 of the book titled, ENEMIES OF SOULWINNING.

---
"Rejoice in your darkest hour. The world may think your crazy, foolish; but keep trusting God, keep building your faith on the Word of God. Rest in that Book. Do what He says do. He will help you, lead you in the same way He led Moses, Elijah, Jeremiah, David, Peter, James and John and the Apostle Paul."
SOURCE: Pastor Lee Roberson (1909-2007), from the sermon titled, KEEP ON REJOICING.
"Have not I commanded thee? Be strong and of a good courage; be not afraid, neither be thou dismayed: for the LORD thy God is with thee whithersoever thou goest." —Joshua 1:9

"And we know that all things work together for good to them that love God, to them who are the called according to his purpose." —Romans 8:28

What Shall it Profit a Man IF ...

---

"To whom God would make known what is the riches of the glory of this mystery among the Gentiles; which is Christ in you, the hope of glory: Whom we preach, warning every man..." —Colossians 1:27-28

1st Peter 2:21, "For even hereunto were ye called: because Christ also suffered for us, leaving us an example, that ye should follow his steps."
The Sevenfold Sin of Those Who Do Not Win Souls (video by Dr. John R. Rice)
Many Will Seek to Enter Heaven, But Few Will Be Able
---