"It is the duty of the patriot to protect his country from his government." —Thomas Paine
—Evils in Government—

"If thou wouldst rule well, thou must rule for God, and to do that, thou must be ruled by Him... Those who will not be governed by God will be ruled by tyrants." —William Penn
"Evil triumphs when good men do nothing." —Thomas Jefferson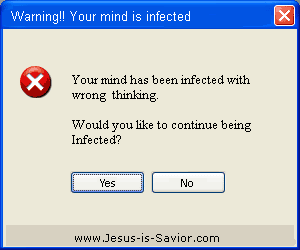 "Military men are just dumb stupid animals to be used as pawns in foreign policy."
SOURCE: Henry Kissinger, quoted in "Kiss the Boys Goodbye: How the United States Betrayed Its Own POW's in Vietnam"

"The interests behind the Bush Administration, such as the CFR, the Bilderberger Group, and the Trilateral Commission—founded by Brzezinski for David Rockefeller—have prepared for and are now moving to implement open world dictatorship within the next five years. They are not fighting against terrorists. They are fighting against citizens."

SOURCE: Dr. Johannes B. Koeppl, PhD, former German defense ministry official and advisor to former NATO Secretary-General Manfred Werner
---
"The half-truth is the most dangerous form of lie, because it can be defended in part by incontestable logic."

SOURCE: The Secret Destiny Of America, pg. 195, by Manly P. Hall; 1944; ISBN: 0-89314-388-X; publisher: The Philosophical Research Society, Inc, Los Angeles, California.

---

"It does not require a majority to prevail, but rather an irate, tireless minority keen to set brush fires in people's minds." —Samuel Adams (1722-1803)


---
---
Wake Up America — Marshall Law | ROMANS 13
---
"Restriction of free thought and free speech is the most dangerous of all subversions. It is the one un-American act that could most easily defeat us." —Supreme Court Justice William O. Douglas, "The One Un-American Act." Nieman Reports, vol. 7, no. 1 (Jan. 1953): p. 20.

---

People listen to those who continually cry, as they did in Spain, "Communism can never cause a revolution here." They listen to those who give them a sense of false security. The majority of citizens are like children, who hide their heads under the blankets when they fear danger. It should be remembered that pulling the bedclothes over one's head never saved a person from an assassin, a rapist, or an exploding bomb. (SOURCE: PAWNS IN THE GAME, page 128, by William Guy Carr, 1958).

---

"Why war? Simple, the only excuse for a One-World Government is that is will supposedly ensure peace. The only thing can make people cry for peace is war. War brings chaos, destruction, exhaustion; the winner as well as the loser—it brings economic ruin to both. Most important it destroys the flower of the young manhood of both. To the saddened and heartbroken oldsters—the mothers and the fathers, who are left with nothing but memories of their beloved son, peace becomes worth any price. And that is the emotion upon which the conspirators depend for the success of their Satanic plot."

SOURCE: Myron Fagan, The Illuminati and the Council on Foreign Relations.

---

All that is necessary for evil to succeed is for good men to do nothing.
"Men often stumble on the Truth, but usually dust themselves off & hurry away..." -Winston Churchill
Why Was John F. Kennedy Really Murdered? (I firmly believe this is the answer!)

The Pearl Harbor Deception (Lots of information) | Theft of the 2000 Presidential Election

PATRIOT ACT II - Terrorizing the American People (there goes our Bill of Rights!)

Should Christians Get a Marriage License? (Don't marry the State!)

Government Stealing and Abuse (property seizures are unconstitutional)

Can the Camera Lie? (Reporters used to report the news, now "journalists" promote liberal heathen agendas.)

"Cuomo the Homo" and Rudia (when I saw this photo of Rudolph Giuliani, I was saddened)

New York Man Fined $50 for Feeding Pigeons (Greedy for money, cities are fining people for everything!)
America is Going to Hell (According to retired FBI agent Gary Aldrich, in his book, Unlimited Access: An FBI Agent Inside the Clinton White House, pg. 105-106, when First Lady Hillary Clinton was in charge of the White House Christmas tree, her idea of festive ornaments included crack pipes, condoms and various sex toys.)
ORIGINAL Versus CORPORATE America (US vs. USA, very interesting) Concentrate of China?
The Bill of Rights (The first 10 Amendments to the US Constitution- 1791) (Do you know your 1st amendment rights? A survey of 339 U.S. colleges and universities found that more than three-fourths of students and administrators did not fully understand their 1st amendment rights! We are slowly, but surely,losing our rights! Jesus became angry over evil, and so must we as Christians!)
The Christian Law Association—CLA (It's purpose is to provide free legal assistance to Bible-believing churches and Christians).
Exploring Constitutional Law (Excellent study, do you know your rights?)

---
"As an honest Bible preacher, obeying the plain commands of God, I must speak out against corruption and immorality. Waste, corruption, the taking of men's freedom and the seizing of men's property, these sins every honest preacher must condemn and every honest Christian must disavow.

SOURCE: Dr. Rice... Here Are More Questions, by John R. Rice, pg. 249, Sword Of The Lord Publishers (1973)
---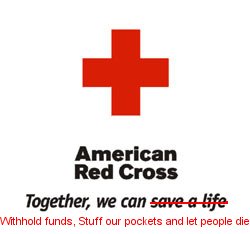 Don't give any Donations to the Red Cross!
Fat Cat Charities Pay CEO's $600,000 Annual Salary!
---
"The evils of tyranny are rarely seen but by him who resists it." —John Hay, 1872
I do not necessarily endorse that the information on the following websites is correct or beneficial. Do your own research, make your own decisions, and ask God to guide you. There are a lot of pieces to the puzzle. Some websites will have more pieces than others. There is only one puzzle where all the pieces fit together. It is up to you to find the pieces and put them together the best way you can. Some truth is mixed in with lies. Some pieces will not fit. When you find pieces that fit, make copies and share it with others. There is much truth to what you are about to read. Save the sites you like and read a little each day, there's months of reading here.
---
Evidence will be produced to prove that Modern Communism was organized in the year 1773 by a group of International Money-Barons who have used it since, as their manual of action, to further their secret plans to bring about a Totalitarian Godless State. Lenin made this clear in his bookLeft Wing Communism. On page 53, he said: "Our theory (Communism) is not a dogma (Settled Doctrine); it is a manual of action. Many modern leaders have said and done the same things as Lucifer did during the heavenly revolution. There is no appreciable difference between Red andBlack Atheism. The only difference is in the plans used by the opposing leaders to ultimately win undisputed control of the world's resources, and bring into being their ideas for a Totalitarian, Godless Dictatorship.

SOURCE: PAWNS IN THE GAME (.PDF file), page 4, by William Guy Carr, 1958 (Read HTML INTRODUCTION)

---

Forget everything you ever learned about history and read this book, starting with chapter 16.

According to William Guy Carr, a diligent historian and Commander in the U.S. Navy, every war and revolution since 1776 has been financed on BOTH SIDES by the monstrous International Banking Cartel...

"While the general public has been led to believe that Communism is a movement of the workers (Soviets) to destroy Capitalism, "Pawns In The Game" and "The Red Fog Over America" prove that both British and American Intelligence Officers obtained authentic documentary evidence which proved that internationalist capitalists operating through their international banking houses had financed both sides in every war and revolution fought since 1776. Those who to-day compromise The Synagogue of Satan direct our governments, whom they hold in usury, to fight the wars and revolutions so they further Pike's plans to bring the world to that stage of the conspiracy when Atheistic-Communism and the whole of Christendom can be forced into an all-out war within each remaining nation as well as on an international scale. [emphasis added]

There is plenty of documentary evidence to prove that Pike, like Weishaupt, was head of the Luciferian Priesthood in his day."

SOURCE: PAWNS IN THE GAME (.PDF file), Introduction, page XVI, by William Guy Carr, 1958 (Read HTML INTRODUCTION)
---
Wake-up America! You need to hear Alex Jones!
You need to have either the RealAudio or WINAMP program installed to listen. I recommend WINAMP, as it is completely free. I suggest downloading the "full" version.
---
"Men often stumble on the Truth, but usually dust themselves off & hurry away..."
—Winston Churchill (1874-1965)
---
200,000,000 War Victims in Just 2 Centuries! | Which Mass-Murder Will Time Honor Next?
ONE NATION UNDER GOD! (added to our pledge in 1954 to thwart Communism)
If America's military were used properly to uphold liberty and defend freedom, then I would recommend that young men join the military. However, as long as our military is controlled by corporate criminals to do their dirty work, killing innocent foreigners and stealing their oil, being used as heroine farmers in Afghanistan, and policing patriots on American soil... I am 100% against partaking of such wickedness and so should you!!!
Freedom Isn't Free! | Herod's Henchman
---
More Operation Garden Plot | Halliburton is Building the Camps!

Operation Urban Warrior and Garden Plot

"Experience has shown that, even under the best forms [of government], those entrusted with power have, in time and by slow operations, perverted it into tyranny." —Thomas Jefferson (1779)
It's Official, say goodbye to your Freedom!
Basic human rights secured to us by the Bill of Rights are no longer considered necessary by your government. While the Patriot act completely shreds the Bill of Rights, HR 6166 goes even further. HR 6166 grants the President unlimited, unchecked Dictatorial power. It gives the President and the Secretary of Defense power to accuse, detain, convict and punish whomever they personally declare "the enemy." No more public trials.

No more writ of Habeas Corpus. Military tribunals (as small as one man) are to be appointed by the President and/or Secretary of Defense, and granted the power to decide the fate of the accused. This literally allows cases of one man judge, jury and executioner.

And H.R. 254 is next!

Please compare and contrast these new U.S. laws to Adolf Hitler's Enabling Act, passed in 1933. You will be alarmed by the similarities. Remember, HISTORY REPEATS ITSELF.

U.S. Patriot Act compared to the Hitler's Enabling Act

---

"We are apt to shut our eyes against a painful truth... For my part, I am willing to know the whole truth; to know the worst; and to provide for it." —Patrick Henry
Liberty is the right to choose. Freedom is the result of making the right decisions.
"The man who reads nothing at all is better educated than the man who reads nothing but newspapers." -Thomas Jefferson (1743-1826)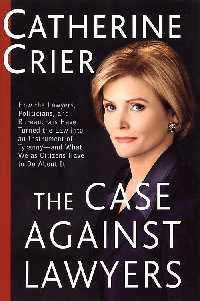 "If we stuck to the Constitution as written, we would have: no federal meddling in our schools; no Federal Reserve; no U. S. membership in the U.N.; no gun control; and no foreign aid. We would have no welfare for big corporations, or the "poor"; No American troops in 100 foreign countries; no NAFTA, GATT, or "fast-track"; no arrogant federal judges usurping states rights; no attacks on private property; and no income tax. We can get rid of most of the cabinet departments, most of the agencies, and most of the budget. The government would be small, frugal, and limited." —The honorable CONGRESSMAN RON PAUL

---

"Most people prefer to believe their leaders are just and fair even in the face of evidence to the contrary, because most people don't want to admit they don't have the courage to do anything about it. Most propaganda is not designed to fool the critical thinker but only to give moral cowards an excuse not to think at all"--Michael Rivero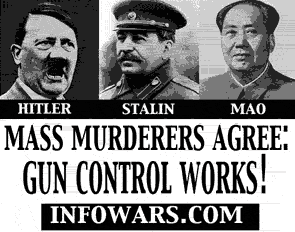 The marvel of all history is the patience with which men and women submit to burdens unnecessarily laid upon them by their governments.
---
I Love America!
by David J. Stewart
I love my country; but I don't like what I see happening to it. I believe God wants us as Christians to obey the laws of our land (Romans 13:1-7); but also to rise up against the evildoers (Psalm 94:16). I am NOT anti-government. However, I am unalterably opposed to the government's corruption and the stealing of American taxpayer's money. I am 100% opposed to "illegal" aliens flooding our nation. I am 100% against the evil banking cartel and the fraudulent Federal Reserve System. OUR government does what they do in OUR name, with OUR money and with the power that WE give them. We have every right to ask questions, demand answers and enforce justice. It is our Bill of Rights.

I do NOT endorse revolt or overthrow of government; BUT this is what our founding fathers needed to do to secure justice and freedom. It takes good men tooverthrow bad government. Daniel rightfully broke the law in the Old Testament, when he kept on praying 3-times a day to his God (Daniel 6:10). We must fight to preserve our rights and freedoms or we will lose them. America is already largely Communist today.

I do NOT hate anyone, I simply hate what God hates... EVIL. If the shoe fits, wear it. If something on this website offends you, then so be it. I do not say this to be unkind, but because you need to know the truth! America is going to hell. We are losing our freedoms! We are losing our homes! Our economy is beinghallowed out! We are losing our manufacturing jobs in America! We are losing our right to privacy! Do you think this is all a big coincidence? Not on your life! We are bringing judgment upon ourselves in the United States, by our own complacency and woeful ignorance, which is what sin does to a nation. To the same degree that the American people continue to walk into the dark depths of wickedness, to that same degree America is headed for imminent destruction! Please read, Faith and Freedom.

I aim to speak the truth in LOVE, not in any unkind words or mean intentions. I hope not to offend people, but I realize that the TRUTH is difficult for some people to accept. For example: I hate abortion, but not the people performing or having the abortions (they simply need God). I believe in taking a stand against evil and wrong, but in a legal and acceptable manner. This is our freedom of speech. I do NOT endorse revolt or overthrow of government.

I am a patriotic American and love my country, which is exactly why I am upset over the crime, recklessness and corruption that exists in many government departments today, especially at the highest levels. I am NOT anti-government, I am simply anti-evil and anti-wrongdoing.

The alleged government evils which appear on this web page and website are simply opinions based upon research. I am exercising my 1st Amendment rights. I believe everything on this web page is 100% true to the best of my knowledge.

Thank you again for visiting my website.
Resistance to tyranny is obedience to God!
Evils in Government, Page 2 | Treason
---

"Ye that love the LORD, hate evil..." —Psalm 97:10
---